4+9 Great Podcasts
👋
August was a "podcastful" month.
I read a mere two books but took three new podcasts to my regular listening intake:
Negotiate Anything with Kwame Christian Esq., M.A.
Live Practice Sessions! ☝️ What else can I say? It's so helpful to hear pros practising their negotiation skills with live scenarios.
In the Arena with Anthony Iannarino
Discussions on sales techniques and mindsets. Host Anthony Iannarino is a sales pro himself, and he interviews other sales experts about how they do it.
Naval with Naval Ravikant
Naval's reflective, or philosophical even, thoughts on wealth creation and entrepreneurship. Fast to listen through, slow to truly engross. 🤯
The Customer Experience with BombBomb
The newest podcast on my list. The first episode I listened through (more on it below) was quite insightful.
See my thoughts on some of the favourite episodes below. 🤓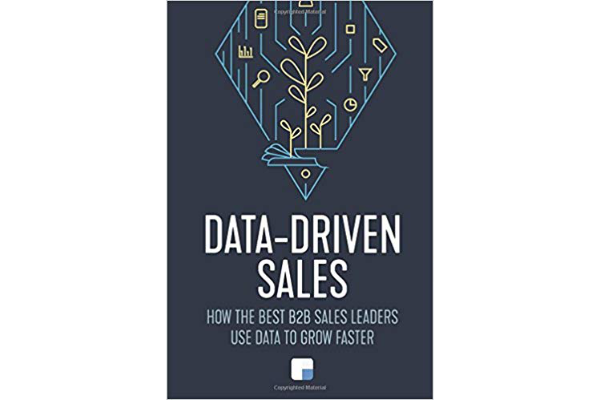 Data-Driven Sales
Clearbit
Quality writers equal quality content.
Contemporary and practical examples on data-driven sales by real practitioners.Contents include themes such as inbound lead qualification, automated outbound sales, sales forecasting, and finding sales triggers.
Something to get back to whenever I'll be touching one of the book's themes.
(5/5)
Data-Driven Marketing
Clearbit
Quality writers equal quality content — just as with the companion book Data-Driven Sales.
The writers will present high-end practical examples on modern marketing techniques.These include, for example, website personalisation, account-based marketing, personalised drip email sequences and modern marketing analytics.
The book will be something I revisit whenever I work on something related.
(5/5)
Negotiate Anything
Kwame Christian Esq., M.A.
In the Arena
Anthony Iannarino
The Customer Experience
BombBomb
Curious what the other 9 great podcasts were?
Well, here you go. 😏
These are the nine podcasts that I have been listening for awhile.
And some favourite episodes from last month.
Seeking Wisdom
David Cancel and Dave Gerhardt
Everyone knows TED. But how many talks have you actually listened to? The podcast collects all the ideas, inventions and approaches from the TED stage and presents them in an insightful weekly package.
The Growth Hub Podcast
Edward Ford
Edward interviews high-end growth professionals on their subject expertise. Clients include, for example, Dani Hart, Guillaume Cabane, Blake Bartlett, Jessica Webb and David Cancel.
Revisionist History
Malcolm Gladwell
I could only dream of writing better than Malcolm. So here's what he says about the podcast. Every episode re-examines something from the past – an event, a person, an idea, even a song – and asks whether we got it right the first time. It's his journey through the overlooked and the misunderstood.
Guy Raz, the host of Ted Radio Hour, explores the stories behind successful businesses. Fascinating stories from entrepreneurs who made it far!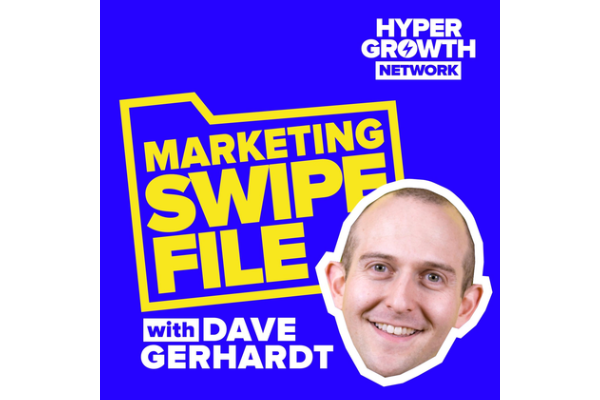 Marketing Swipe File
Dave Gerhardt
Dave does marketing for marketers. Marketing Swipe File is one of his channels for sharing the real tactics and strategies that the best marketers are using right now.
The Missing Ingredient in Your B2B Copywriting
Be specific in your writing — that's what Dave calls as the missing ingredient.
In this podcast, Matt explores themes around growth. These themes include growth teams and process, hiring growth people and product-led growth.
Building a Growth Process That's Right for Your Team (and What We Do at Drift)
Each team is different because the different people in it make the team. The process and team will evolve as you learn more. Remember to ask your team how they'd like to organise themselves!
Growth Experts
Dennis Brown
Growth Experts is Dennis' podcast for sharing growth strategies, tactics, and tools from real growth experts and entrepreneurs. The first "growth" podcast I started listening.
Sami's podcast explores both individuals and organisations aiming for the boss level. There are many interesting discussions on the future of organisations and their design.